Domain Manager features
Atomia Domain Manager allows all aspects of domain management to end customers by default. This includes:
Registration of new domain
Inbound transfers
Outbound transfers
Domain management:

Changing all domain contacts
Changing name servers of the domain
Creation of name servers for the given domain
Domain locking, that prevents accidental transfers (This is only available for some gTLDs)
Domain whois protection (This is only available for some ccTLDs and gTLDs)
DNSSEC (This is only available for some TLDs. It is not enabled by default. Learn how to enable it here)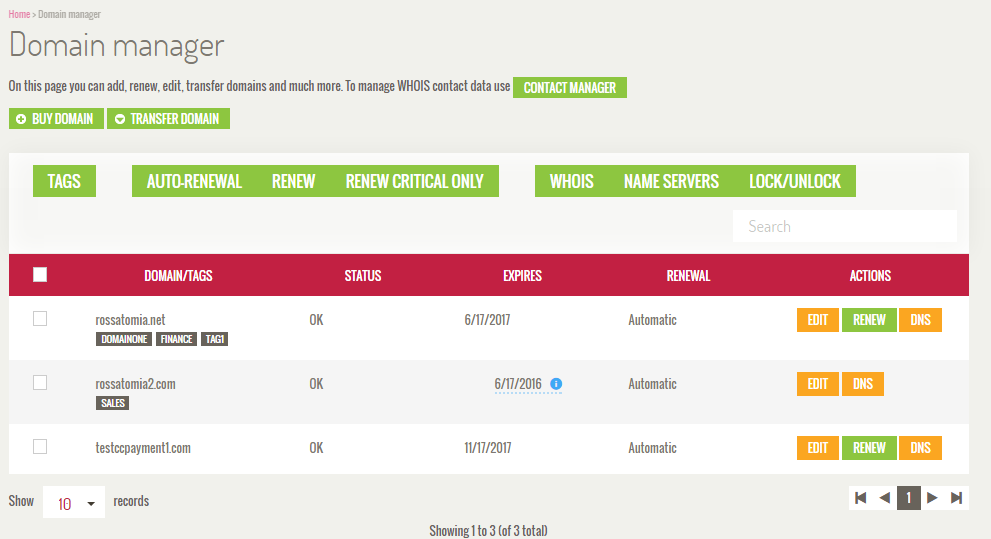 The User Panel allows for all above mentioned domain management functions to be executed by the customer. Atomia will prolong any request made by the end customer to the registry where the domain is registered. It is possible to disable any of the above functionalities by customizing them, if necessary.