How to enable recurring payments when using PayPal as payment gateway.
Overview
Using recurring payments you can charge customers automatically for new invoices using their created and stored payment profiles, without any interaction from the customer. Customers can also use the payment profiles when ordering additional services in the control panels, in order to skip entering billing details with every new order.
Before you begin
To enable automatic processing of recurring payments, you need to have the Recurring Payments Scheduled Task configured and running. To configure it, check Payment Workflows. You also need to have the PayPal payment plugin enabled and configured according to the instructions in Payment Plugin Configuration.
Requesting activation of recurring payments in PayPal
Atomia's PayPal payment plugin automatically supports creation of billing agreements when the customer decides to store payment details and use them for future payments. This is done by the customer during the order process, as shown in the following screenshot.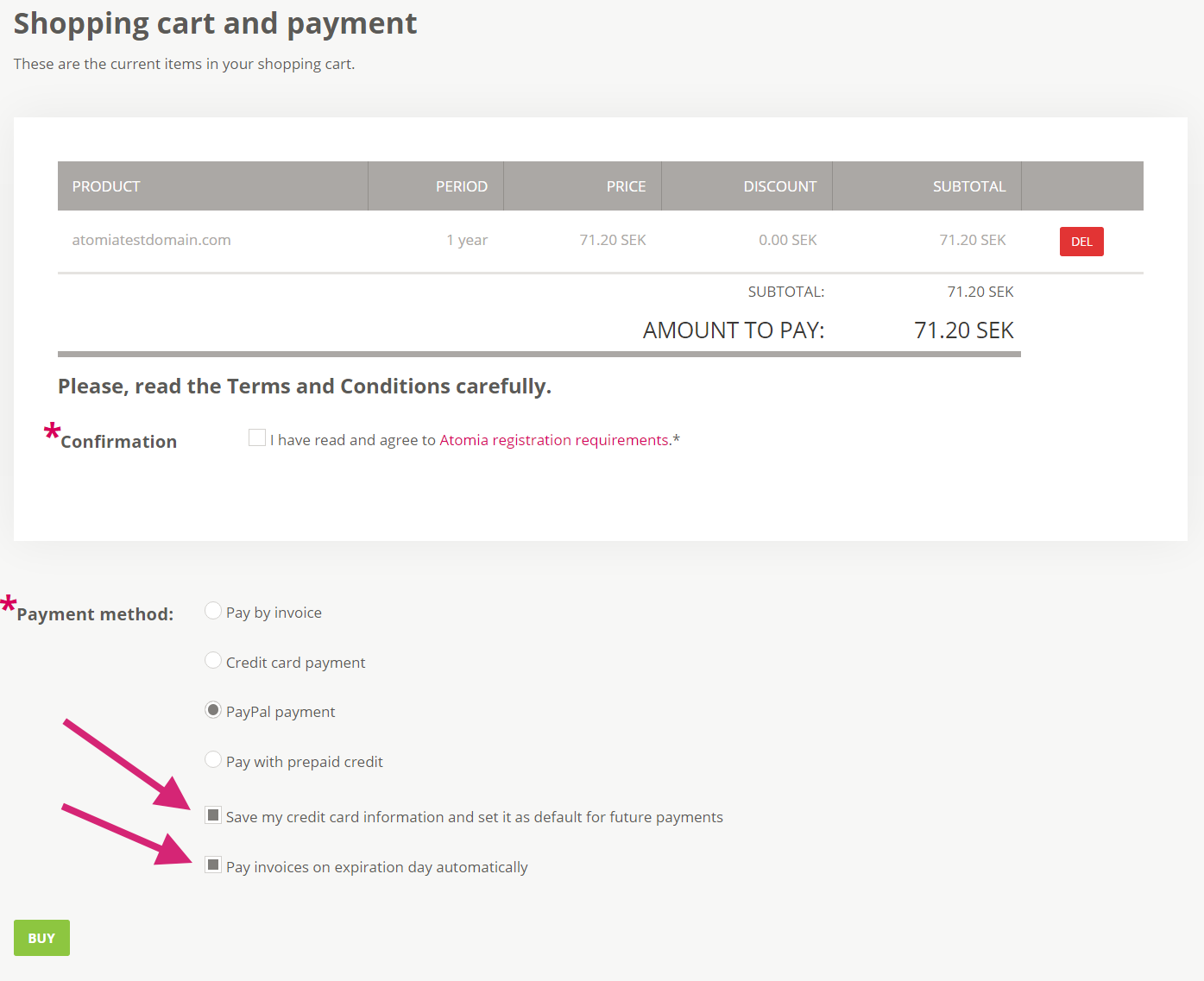 In order for this feature to work properly, it has to be enabled on PayPal's merchant account. This is done by contacting PayPal and requesting that reference transactions are enabled for the merchant account in question. When this is done, it is possible to create Billing agreements and process recurring payments. Saving customer details for recurring payments is also done through your PayPal account. For more information, see Reference transactions in PayPal's documentation.