How to filter and manage resellers.
Managing resellers in the Reseller-list
Go to

Admin Panel > Customers > List of customers

.

 

Open the Reseller-list by selecting the list icon on the top of the page.
Filter resellers by entering the reseller's name in the Search box.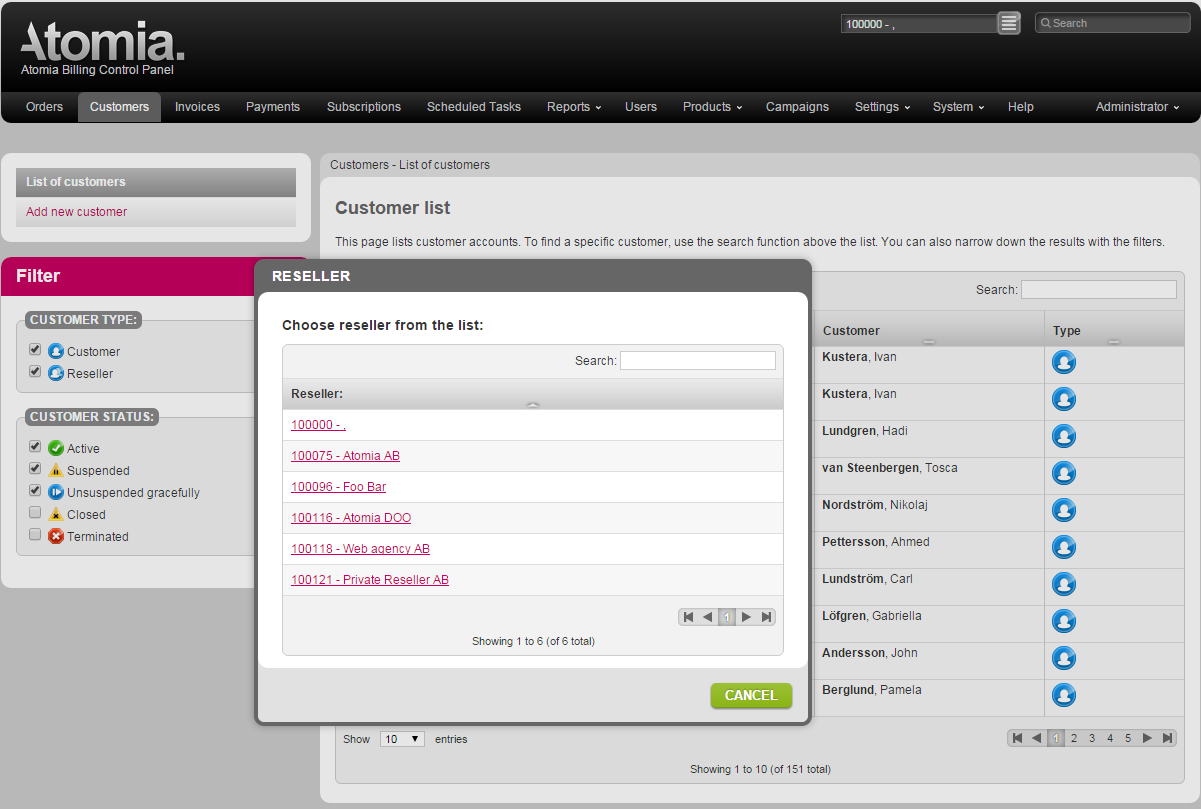 Searching for resellers in the selector's text box
Filtering of resellers is also possible in the selector's text box. You do not have to open the Reseller-list.